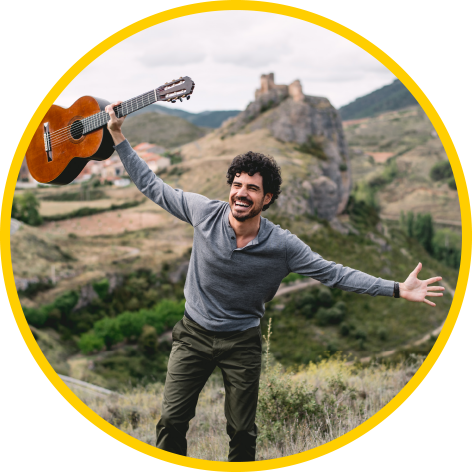 La Rioja Festival invites you to discover and experience La Rioja through the best classical music.
La Rioja is full of history and crossroads, an ancient culture rooted on valleys and mountains that has been enriched by the generous spirit of its visitors, tracing pathways and sowing harmony. The most unique heritage of La Rioja is the heart of its people, who welcome any pilgrim who visits us.
Become a pilgrim of our homeland, come and discover the millenary history of its Camino de Santiago, the origins of the Castilian language in San Millán de la Cogolla, its poet Gonzalo de Berceo, its beech woods and forests, Roman roads and nature trails through extraordinary places filled with magic and poetry, the tradition of its award-winning cuisine always accompanied by a good wine and its fabulous wineries.
"ROOTS" is the original motto of La Rioja Festival, honoring and highlighting the voice of a welcoming town that inspires its visitors. La Rioja Festival is the soundtrack of its people, bringing you the best music as a means to humanize and educate. It is culture that defines us as a people, and this festival is also a tool to make an ambitious social project possible, with musical activities throughout the school year in La Rioja, thus depicting a new paradigm of a festival that believes in inspiring, giving back and generating social change through music.
Come and enjoy La Rioja Festival, bring your spirit full and eager to live an extraordinary experience that will accompany you along your journey.
Pablo Sainz-Villegas,
Artistic Director